Congratulations for Quest Academy's Ofsted Success!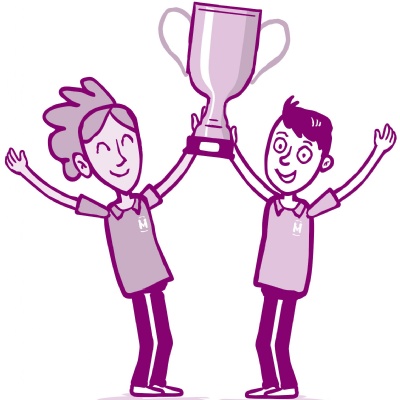 Congratulations to all of our colleagues at Quest Academy on their successful first Ofsted!
We are pleased to announce that Ofsted has judged Quest to be a good school overall, and that the work on the personal development of learners is judged to be outstanding.
During the inspection Ofsted inspectors highlighted the positive impact the school has had on the lives of the children and their families. Ofsted Inspectors highlighted how learners spoke to them about how Quest is the best school they have ever attended and that they now believe they have a future. A view that was shared by many of the families.
Highlights from the report include:
Keeping pupils safe has a very high priority across the school. Leaders follow all concerns tenaciously
Pupils feel safe in school and have trusted adults they can speak to
Pupils make good progress from their starting points
Leaders and governors have created an ambitious curriculum
Staff role model and have high expectations of pupils' behaviour and pupils are well supported to manage their own behaviour
Each pupil follows a carefully sequenced and highly personalised plan
Staff nurture individual pupils' interests and talents whilst addressing any gaps in their knowledge