Compassionate Schools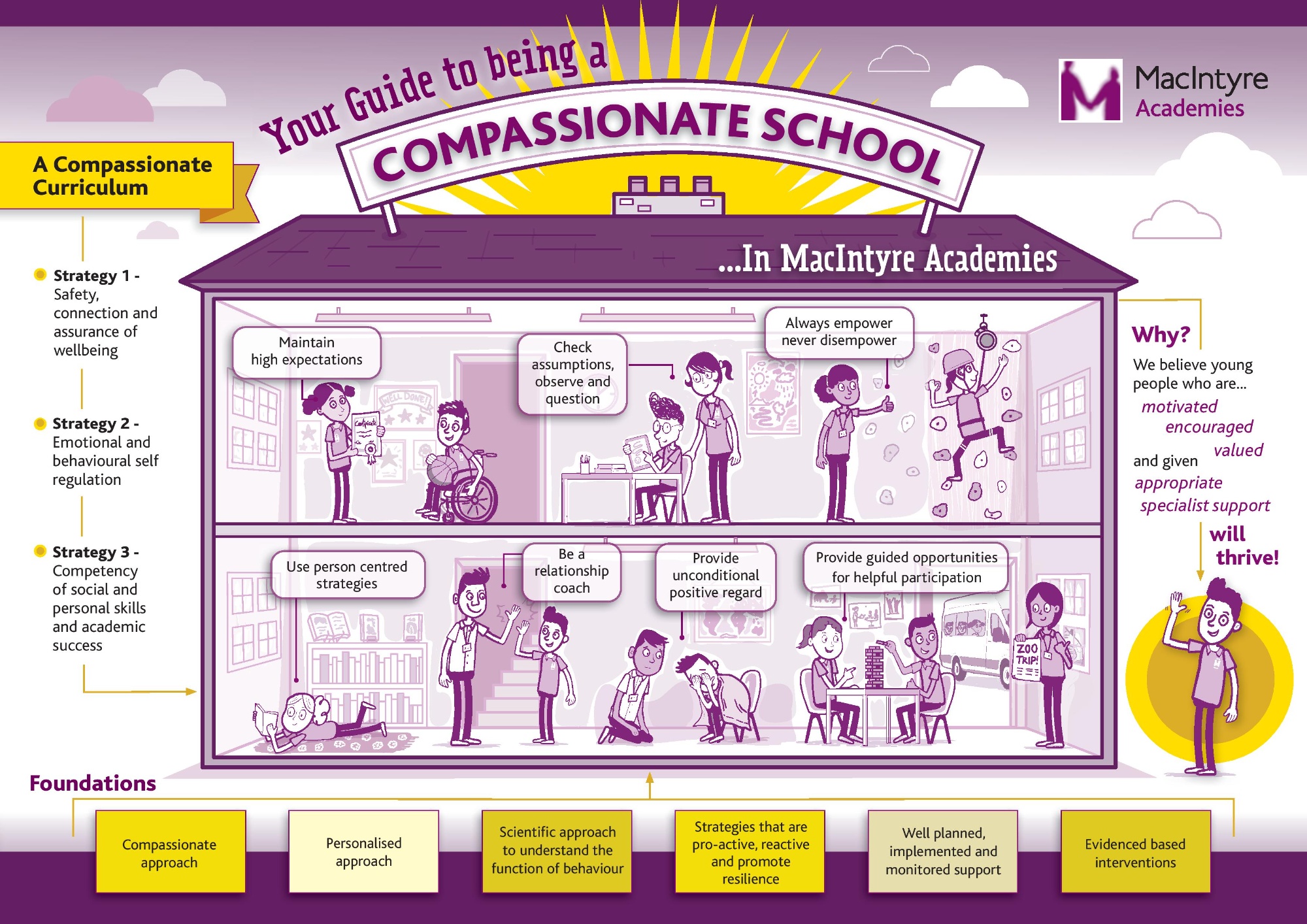 Underlying principles
We are non-judgemental and have unconditional positive regard for young people.
We are compassionate towards young people and the staff who support them.
Our approaches are child centred and personalised.
We use a scientific approach to understanding why the person behaves in the way that they do (function).
Support is well planned, implemented and monitored.
Our interventions are evidenced based - we collect hard and soft data and use it to inform how we support young people, as well as information from professionals and others.
We use strategies that are pro-active and reactive and those that promote resilience for young people.
We believe that a pupil who is motivated, encouraged and made to feel worthwhile, and given the appropriate specialist support, will thrive.
Our compassion model
How we teach - Compassionate Teaching Principles
Always empower never disempower
Provide unconditional positive regard
Maintain high expecations
Check assumptions, observe and question
Be a relationship coach
Provide guided opportunities for helpful participation
Use person centred strategies
What we teach - A Compassionate Curriculum
Strategy 1
Safety, connection and assurance of wellbeing
Strategy 2
Emotional and behavioural self regulation
Strategy 3
Competency of social and personal skills and academic success
You can read the Compassionate Schools Policy on our policy page