#BigThankYou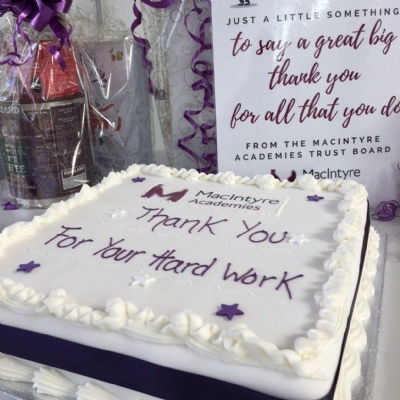 We're taking the opportunity to say a big THANK YOU to all of our hard working staff across MacIntyre Academies today!
Rachelle Russell, Chief Operating Officer has taken time to visit each of our 3 schools today to say a personal thank you on behalf of the Trust. She said:
Our staff provide excellent education and support. They care about our pupils, listen to them, provide encouragement, and help them to achieve whatever their goals are. They create thriving and vibrant school communities, and as such, create a ripple effect that positively impacts on the wider community.

Childhood is a special time, and our staff have a huge and positive impact on how our pupils enjoy this time. They influence, and help to create memories that will last a life time.

Thanks to you all!